moor-home-banner
Discover the finest products for tissue blood flow and oxygen assessments with global customer service to match
Discover the finest products for tissue blood flow and oxygen assessments with global customer service to match
Discover the finest products for tissue blood flow and oxygen assessments with global customer service to match
Corona-Banner-C
COVID 19 – Enhance your research with our assessment tools
Vimeo
Capture every detail with a brand new laser/ single USB camera package.
NIBP Video
Learn more about NIBP
with our new video...
moorO2Flo
moorO2Flo
Simultaneous tissue perfusion and oxygenation imaging
moorO2Flo
Simultaneous tissue perfusion and oxygenation imaging
moorO2Flo
Simultaneous tissue perfusion and oxygenation imaging
Cycling
Muscle oxygenation assessments -non invasive and real time
The global leader in innovative products for tissue blood flow and oxygen assessment
Pre-Clinical, Clinical and Research Applications
---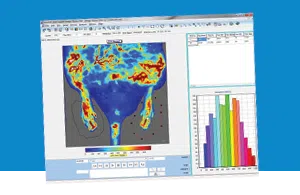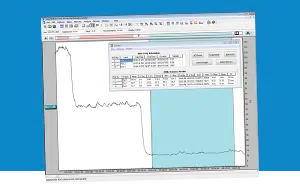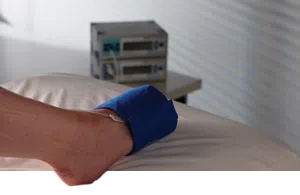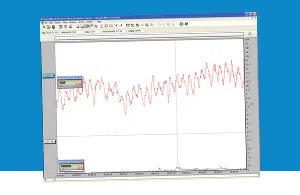 Exhibitions
---
Heading to Philadelphia for EB2022?

For the first time in over two years the Experimental Biology annual meeting will be an in-person event and we couldn't be more excited to make the short trip up 95 to Philly to attend!

EB is always a great event and we're eager to see everyone again.  If you'll be attending the meeting we'd love to see you at booth #526 April 2nd through the 5th.  Stop by to see...

Read More

BMVBS Zoom Conference 2021

The British Microcirculation Society is now the British Microcirculation and Vascular Biology Society and the first 'meeting' under the new name kicked-off with an impressive 270 scientists registered.

Keynote speakers, free papers and poster presentations included the usual wide range of topics; a very welcome emphasis on bone physiology added to the mix this year wit...

Read More

Moor NIBP at EB2021!!

We are attending EB2021!! As the world slowly recovers from the pandemic, we are grateful for the health and safety of our employees and their families. We have not lost sight of our customers' needs even in a global pandemic. We made changes and adapted our processes. We met with many of you remotely over the last year for demo's, installs, training and continued to fill and ship...

Read More

AHA 2019 Round-Up

The AHA 2019 annual Scientific Sessions is complete now and we had a great time in Philly meeting some of the 15,000+ attendees! The AHA always does a great job putting hosting and this year was no exception. Along with all of the cutting edge science on display, we saw plenty of red on Sunday for "Go Red for Women in Science" day, and also on Monday for "Sneakers and Red Socks Day...

Read More

Heading to Philly this weekend for American Heart Associations… So are we!

As the year winds down it means it's time for the American Heart Associations annual Scientific Sessions! This year we make the short drive up 95 to Philadelphia, where it should be slightly warmer than Chicago last year. This is the AHA's premiere meeting every year and always highlights the latest science and state of the art cardiovascular care.

If you're attendin...

Read More
Latest News
---
Christmas and New Year at Moor Instruments

As the clock ticks down towards the end of 2021 and we compare where we are now with where we were this time last year, there are strong similarities but also enormous progress with the ultra-rapid development and deployment of vaccines that show a glimmer of hope for a return to normality before too long. The path ahead is unlikely to be smooth but we are used to that now and we sincere...

Read More

Live Webinar! Non-invasive Assessment of Central Nervous Microcirculation

Join with our colleague, Dr Janis Bruisus for a live webinar - Non-invasive Assessment of Central Nervous Microcirculation - presented as part of the Society for Neuroscience 2021.  Whilst virtual events miss out on the face to face interactions we really enjoy, they do enable the scientific community to present work. Janis will be presenting his webinar on Nov 10th, at 7:30am Chicago t...

Read More

Seasons greetings and Hello 2021!

As we finally start to wrap up 2020, we reflect on what has to be the strangest year for a very long time. We hope you and yours have stayed safe and well and that you coped as well as possible with the disruption. We know it's not been easy.

As a company we have always traded globally and we are truly even more thankful that with our markets very well spread, we have be...

Read More

Distributor of the Year 2020-2021

Moor are represented globally by around 50 distributors, each carefully chosen as our representatives where we don't have coverage from a Moor UK (Parent office), Moor GmbH or Moor Inc office. We choose knowledgeable, helpful and friendly suppliers who will represent us effectively and efficiently. Whilst we are proud of all of them, every year one or two will stand out for one reason ...

Read More

moor GmbH on the Development of Techniques to Assess Blood Flow and Tissue Oxygenation

Our colleague in Germany, Dr Janis Brusius, gave a virtual presentation earlier in June for an online congress on Experimental Modelling Techniques hosted by Heidelberg University. It was warmly received with a lively Q. and A. following.

The congress was originally planned as a physical event, but was cancelled in response to the pandemic. Instead, Janis gave his presenta...

Read More
Testimonials
---
We are pleased to be able to share recommendations from existing customers.
I am very pleased to be writing a quote for the Moor Instruments, UK. I have had a few experiences interacting with the After Sales Service team regarding the moorLDI2-IR machine, which is installed in our university research lab. My 'burning' questions regarding the machine's operations and data analysis when put before them were answered in no time by the team, which I think is just fantastic. It goes without saying that the company's imaging technology itself is superb! Thank you Moor Instruments.
Gourav Banerjee


Leeds Beckett University
I have been using Moor Instruments laser Doppler systems for over 20 years, having purchased 3 imager systems, a full field perfusion imager and several iontophoresis systems. The equipment has provided excellent tools for exploring human microvascular function in a non-invasive manner. The company has always been extremely helpful and cooperative in accommodating my requirements and after-sales help has always been to a high standard. I expect to be using Moor Instrument's technology for many years to come!
Faisel Khan, PhD


Ninewells Hospital & Medical School
We bought a moorFLPI-2 two-dimensional imaging system to measure the cerebral blood flow (CBF) of adult mice during and after hypoxic-ischemic insults. We found this to be a powerful, yet extremely easy-to-use system that provides a global view of CBF alterations in various conditions. With this system, not only we can see CBF alterations in both hemispheres in real-time and without opening the skull, but also we can quantify the average flow units in any region-of-interest over any segment of the entire recording, which can run more than hours without freezing the computer. In a nutshell, moorFLPI-2 is the most user-friendly system for studying cerebral blood flow regulation in rodents.
Chia-Yi (Alex) Kuan, MD, PhD


Emory University School of Medicine
I use Laser Doppler imaging in quantifying cerebral blood flow in stroke and traumatic brain injury research. Having used other methods to determine effect of stroke or brain injury on cerebral perfusion and blood flow like microspheres, cranial window, probes - the Laser Doppler Imager is easier to use, does not involve any invasive or surgical procedures. In the laboratory settings, it is very user friendly and the quantification package that comes with it is a life saver especially for students and technicians. Moreover, the data is well correlated to the other methods and predictions. Laser Doppler Imager is a standard accurate method we now use in our cerebral blood flow and brain perfusion in our laboratory.
Momoh A. Yakubu, PhD


Texas Southern University
We began to use Moor Instruments laser-Doppler flowmeters in our human cardiovascular physiology studies after meeting the company founder, Dr Dave Boggett at an Experimental Biology Meeting in the early 1990's. Dr. Boggett's enthusiasm for improving LDF was clear to us and resulted in a relationship between our lab and Moor that has lasted to this day. We have used laser-Doppler flowmetry as well as Imaging equipment from Moor with great success. We have found Moor equipment to be extremely dependable and innovative. We look forward to additional innovative laser-Doppler equipment from Moor that will expand the questions we can address.
Dean L. Kellogg, Jr., MD, Ph.D


University of Texas Health Science Center
During the course of my clinical studies examining the vascular complications associated with diabetes I have used a number of Moor Instruments, ranging from laser Doppler products, skin heaters and iontophoresis controllers. Their equipment has been invaluable to my research and have contributed to research studies that have examined the mechanisms underlying vascular dysfunction in diabetes and prediabetes as well as evaluating the impact of therapeutic interventions on the development and progression of these complications. Moor Instruments have consistently provided excellent help and support for my research.
Kim Gooding, PhD


University of Exeter Medical School
I have been using Moor Instruments laser Doppler flowmeters for almost 20 years, in a number of extreme environments laboratories. The equipment is robust, reliable, and and affords very sensitive measurement. Some of our sensors and equipment are more than 10 years old remain in regular use when our main newer systems are fully engaged. We have used various Moor systems over the years for assessing human thermoregulatory responses to a variety of extreme environments including heat, cold, altitude, and occasionally in or underwater. We also use the sensors to help medical colleagues to diagnose non-freezing cold-injuries, and to assess their severity. The company are a pleasure to deal with and respond very quickly to requests. I cannot rate the company or the staff highly enough.
Jim House, PhD


University of Portsmouth
Much of our work in human physiological science is monitoring the development of disease and possible interventions to counteract those changes. Having the best possible measurements made simple and hassle free has been invaluable to our success in driving new understanding of physiological mechanisms and in the development of new technologies for treatment of disease and performance enhancement. Our work with industry also demands that we get things right, we need the best equipment! We can't recommend Moor instruments highly enough. The technology is at the cutting edge and the support second to none.
Paul Sumners, PhD


London South Bank University