New for 2019
Simultaneous tissue perfusion and oxygenation imaging
Откройте для себя лучшие приборы для оценки кровотока и кислорода в тканях с соответствующим уровнем обслуживания клиентов по всему миру
Real time, high resolution blood flow mapping.

What will you measure?
Muscle oxygenation assessments non invasive and real time measurements
Мировой лидер в области инновационных продуктов для оценки кровотока и кислорода в тканях
Пре-клинические, клинические и исследовательские области применения
---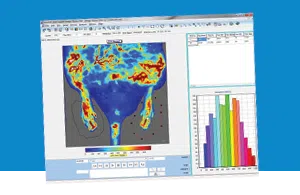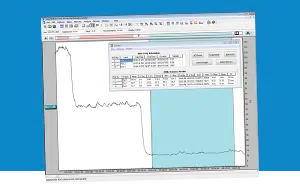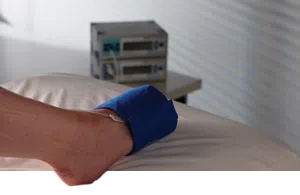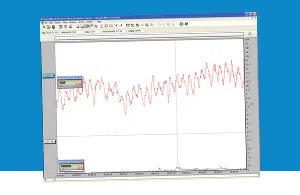 Выставки
---
See you in Yokohama? Brain 2019!

For those heading to Yokohama next week for the BRAIN2019 congress, we look forward to a warm "Kon'nichiwa" at our booth! We'll be there, with distributors from Japan, China, Taiwan and South Korea to discuss how we can help with your experimental blood flow/ oxygenation measurements. Be amongst the first to find out about moorO2Flo, the world's first commercial combined blood fl...

Подробнее

Back to Orlando for ACSM 2019? So are we! 28 May – 1 June

For the second time in as many months we'll be down in Orlando, this time for the American College of Sports Medicine May 28 – June 1. This will be our first time attending the American College of Sports Medicine meeting and we're looking forward to seeing what everyone has been recommending! Please feel free to stop by booth 549 and say Hi, we will have the moorVMS-NIRS Deep Tissu...

Подробнее

Visiting Prague for European College of Sport Science? 3-6 July 2019

A top platform for Sports Science research in Europe, we are happy to support ECSS (European College of Sport Science) 2019, this time in Prague.

Prague itself is well known as a tourist destination, so there is plenty to occupy you should you find yourself with spare time. Explore the old town square and check out the famous astronomical clock (best on the hour to hear th...

Подробнее

Looking forward to Neuroscience in Chicago! 19-23 October 2019

SfN is a staple meeting and the largest annual global gathering for Neuroscientists. An obvious place then to meet to show our products for stroke modelling and cortical spreading depression. Chicago itself is a favourite location. Don't forget to try the world famous Chicago deep dish pizza, it's the best! Last time we were in Chicago we took an hour long boat tour covering historic...

Подробнее

Maastricht in April for joint ESM & EVBO. 15-18 April 2019

ESM & EVBO join forces again this year which guarantees a top European platform for "Microcirculationists" and "Vascular Biologists" to present their work. Maastricht is one of the oldest cities in Holland, with evidence of human occupation dating back to Neanderthal times. Much more recently, Maastricht, now famed for its University has undergone an extensive refurbishment p...

Подробнее
Последние новости
---
Brand New Website for 2019!

We hope regular visitors will have noticed the launch of our "brand new from the ground up website". We hope you enjoy the navigation and content and can find everything you need quickly and easily. For existing customers we have retained and enhanced the log in accounts - you will need to reset your passwords before re-gaining access. UK customers will find they can now order accessorie...

Подробнее

Coming soon for UK — Order accessories on-line…

In response to customer demand, we will shortly open an on-line shop for accessories for our UK based customers, Please register for a web account after which prices and ordering options will be available soon using an ultra-secure PayPal payment gateway. If the trial is successful we will look to expand to other markets where we have subsidiary office presence. Please feel free to feed ...

Подробнее

Image Gallery Live!

Following the success of our 30th Anniversary image competition, we have decided to make the gallery a permanent fixture on our website. The images supplied from customers around the world help to celebrate the diverse range of clinical and research applications where our equipment is used by customers around the world. A selection from the gallery has appeared on our home page, but plea...

Подробнее

Marsap Meeting at and with Paddington…

Look who you can bump into at Paddington Station! Gautam Rajan - our exclusive distributor for India.

Oh - and the charming bronze of P. B. himself! Look forward to next time Gautam and safe onward travels....

Подробнее

30th Celebrations – continued…

May 2017 saw the start of our 30th financial year in business and we kicked off the celebrations with a brand new logo, interactive timeline, an image competition, CAKE and two articles / reviews focusing on development of our monitors (article 1) and burn assessment imaging (article 2).

Article 3 is now available here, hot of the press and focuses on the development of ou...

Подробнее
Рекомендации
---
Мы рады, что мы можем представить рекомендации от наших покупателей.
I have been using Moor Instruments laser Doppler flowmeters for almost 20 years, in a number of extreme environments laboratories. The equipment is robust, reliable, and and affords very sensitive measurement. Some of our sensors and equipment are more than 10 years old remain in regular use when our main newer systems are fully engaged. We have used various Moor systems over the years for assessing human thermoregulatory responses to a variety of extreme environments including heat, cold, altitude, and occasionally in or underwater. We also use the sensors to help medical colleagues to diagnose non-freezing cold-injuries, and to assess their severity. The company are a pleasure to deal with and respond very quickly to requests. I cannot rate the company or the staff highly enough.
Jim House, PhD


University of Portsmouth
We bought a moorFLPI-2 two-dimensional imaging system to measure the cerebral blood flow (CBF) of adult mice during and after hypoxic-ischemic insults. We found this to be a powerful, yet extremely easy-to-use system that provides a global view of CBF alterations in various conditions. With this system, not only we can see CBF alterations in both hemispheres in real-time and without opening the skull, but also we can quantify the average flow units in any region-of-interest over any segment of the entire recording, which can run more than hours without freezing the computer. In a nutshell, moorFLPI-2 is the most user-friendly system for studying cerebral blood flow regulation in rodents.
Chia-Yi (Alex) Kuan, MD, PhD


Emory University School of Medicine
I use Laser Doppler imaging in quantifying cerebral blood flow in stroke and traumatic brain injury research. Having used other methods to determine effect of stroke or brain injury on cerebral perfusion and blood flow like microspheres, cranial window, probes - the Laser Doppler Imager is easier to use, does not involve any invasive or surgical procedures. In the laboratory settings, it is very user friendly and the quantification package that comes with it is a life saver especially for students and technicians. Moreover, the data is well correlated to the other methods and predictions. Laser Doppler Imager is a standard accurate method we now use in our cerebral blood flow and brain perfusion in our laboratory.
Momoh A. Yakubu, PhD


Texas Southern University